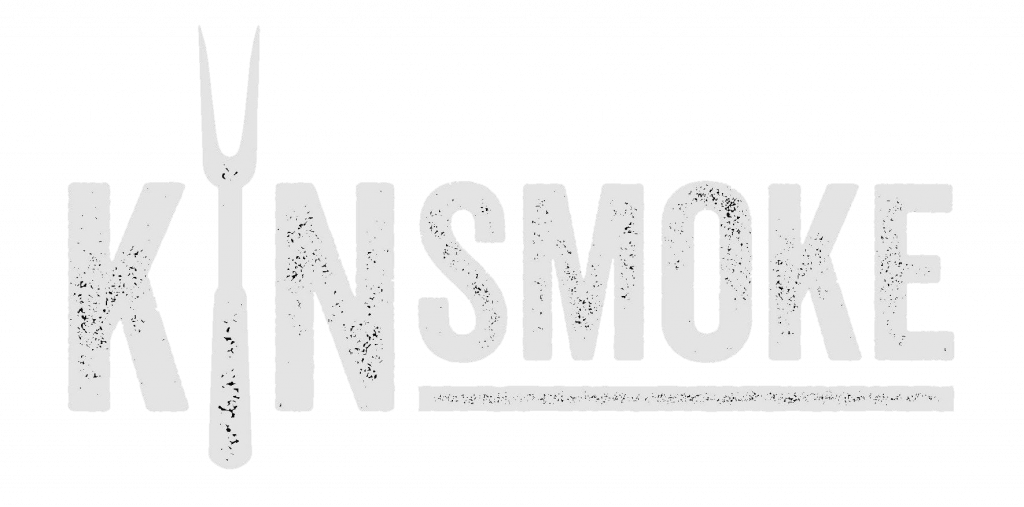 Our food provides a way for people to break bread with family and soak in whatever blessings life has to offer.
Tossed with bacon, chicharron bits, cracked pepper, and smoked sea salt. Served with South Carolina mustard bbq sauce.
Seasoned and tossed in an apricot glaze, topped with chicharron bits and green onion.
Brisket & pork shoulder chili cheese sauce, shredded smoked cheddar, and scallions on crispy fries. 
Served with buttermilk ranch dressing. 
Served with your choice of Sauce: KIN BBQ, South Carolina Vinegar, or Hellfire
By the Platter / By the pound
1 Meat, 1 Side, 1 Cornbread
2 Meat, 2 Side, 2 Cornbread
3 Meat, 3 Side, 3 Cornbread
4 Meat, 4 Side, 4 Cornbread
A whole mess of everything: 
Full rack of STL ribs, 1/2 chicken, 1/2 lb hot link, 1/2 Texas link, 1 lb combo cut brisket, 1/2 lb pork shoulder, 8 cornbread muffins, and your choice of 8 sides
Your choice of lean, fatty, or combo sliced C.A.B. prime brisket
Texas link or Hot link
Served sliced
Basted with Alabama White bbq sauce
Your choice of lean, fatty, or combo cut sliced C.A.B. prime brisket
Chopped C.A.B. prime brisket & pork shoulder simmered in KIN bbq sauce
Pulled smoked pork shoulder
Pulled chicken, Alabama white sauce & sliced horseradish pickles
Marinated, grilled boneless chicken thigh, sliced gruyere, bacon, mixed greens, tomato, Alabama white sauce
Pulled pork sautéed in spicy bbq, on grilled onions, topped with grilled pineapple
Buttermilk fried shrimp & Bacon with tomato, lettuce, and Sriracha mayo on a grilled hoagie roll
Pulled pork, KINsmoke Hot link, chicharrons, cabbage slaw, with Carolina mustard bbq sauce
A hearty chili with cuts of our smoked meats and beans. Cup or Bowl.
Romaine & iceberg lettuce, corn, red peppers, red onion, kidney beans, smoked cheddar, avocado, KINsmoke bbq vinaigrette
Smoked and glazed pork belly burnt ends, romaine and iceberg lettuces, crumbled bleu cheese, avocado, cherry tomatoes, red onion, hard boiled egg
Mixed greens, red beets, red onion, candied almonds, Pt. Reyes blue cheese, fennelseed vinaigrette
Choose salad from above.
Half & Cup or Full & Bowl
– sub Smoke House Chili $2
Mixed greens, red peppers, charred onions, candied almonds, avocado, honey vinaigrette
Pepsi, Diet Pepsi, Sierra Mist, Mug Root Beer, Dr. Pepper, Lemonade, Iced Tea & Sweet Tea